Mark your Calendar! February 23rd is thenext Day on the Hill in Madison. Join us to advocate on behalf of WAA and its issues in the State Capitol. Meet with your local lawmakers and educate them on WAA issues. Be part of the "Selling in the Round" Auction in the...
10% BUYERS FEE; PICK UP: Monday, February 13th through Friday, February 17th (8:00am-4:00pm) Jan 30 @ 6:00pm CST (Start) Feb 10 @ 5:00pm CST (End)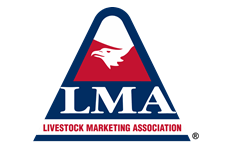 Livestock Marketing Association (LMA) applauds Congressmen Mark Alford (R-Mo.), Jimmy Panetta (D-Calif.), and Dusty Johnson (R-SD) for introducing the Amplifying Processing of Livestock in the United States (A-PLUS) Act. If enacted, the bill would remove an outdated...
70th Anniversary Conference
Explore Your Favorite Industry News Topics
Stay current on what is taking place in the auction industry!
Aug 29, 2022 5:42 AM   By Avi Krawitz Heritage Auctions has unveiled a 1.21-carat, fancy-orangey-red diamond that will go under the hammer at its Fall Fine Jewelry Signature auction on September 29."This gem is one of only a few diamonds to display enough saturation...
By Rachel Cormack The legendary "pigeon's blood" ruby is poised to make a giant splash at Christie's this fall. Two pieces of high jewelry featuring the exceedingly rare red gemstone will go under the gavel at the Hong Kong Magnificent Jewels auction on November 28....
Fast-talking auctioneers are commonplace at the Fort Worth Stock Show and Rodeo, but a relatively new competition gave them the opportunity to show off their skills beyond selling livestock. Twenty-three contestants sounded off in front of a packed audience for...
Women Auctioneers in the News
Beth Rose, Beth Rose Real Estate & Auctions, Maumee, Ohio, will serve as the NAA President for 2021-2022. Overland Park, Kansas (July 20, 2021) – After one year as National Auctioneers Association (NAA) Vice President, Beth Rose, CAI, AARE, AMM, of Maumee, Ohio,...
By Dale Ryman ANIWA, Wis. (WSAW) - "Hit 'em again now. 20 dollar make you holler," the auctioneer belts over the PA. "The first auction I did I didn't sleep all night. Really nerve racking," said Duke Packard. "You never get bored," Kathy Packard said. "I love what I...
By: Sarah Falson St George's Stuart Ritchie of McGrath Estate Agents has been named Auctioneer of the Year in the 2021 Real Estate Institute of NSW (REINSW) Awards for Excellence. The REINSW awards are reportedly the most respected real estate industry awards in NSW,...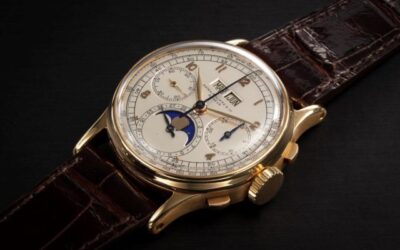 The autumn auction season kicks off this week with 211 lots going under the hammer at Christie's Watches Online: The Dubai Edit. Christie's is highlighting the breadth of the sale with three rare collectible watches from Patek Philippe, Richard Mille and Rolex. Patek...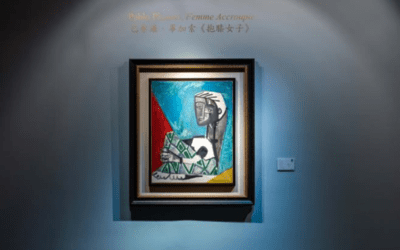 In the painting, made in 1954, Picasso portrayed his second wife, Jacqueline Roque. Their marriage lasted 11 years. At an auction in Hong Kong for $ 24.6 million he sold a painting by French artist and Cubist founder Pablo Picasso titled Crouching woman… This was...