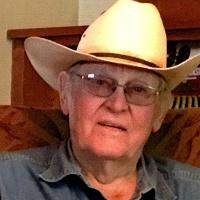 John M "Jack" Reynolds Jr., age 92, of Dodgeville died on Saturday, June 22, 2019 at Uplands Hills Hospital. Jack had been in good health and active until his house fire on May 31. Shortly after he suffered two strokes.  Jack was born to John and Pearl Reynolds. He attended Prairie school in his early years, then graduated from Hollandale High School. Jack continued his education by completing the UW Agriculture Short Course program. He was voted as King of Short Course and asked Virginia Fieldhouse to be his Queen. Jack married Virginia on October 29, 1949. He was active in 4-H Leadership, Rural Youth Fellowship and the Methodist Church.  In 1959 Jack graduated from Reich School of Auctioneering in Mason City, Iowa. He loved being an auctioneer. Jack sold household and antique auctions through Reynolds Auction Service. He auctioneered and managed three livestock markets, sold over 7000 sales over 42 years in the livestock business even making the millionaires club by selling $21 million worth of livestock in 1980 at markets in Fennimore and Shullsburg. Jack sold the first video livestock auction in 1985 garnering attention throughout the state and country for the innovative process. He was active in the Wisconsin Auctioneers Association and National Auctioneers Association; participated in the World Championship Auctioneers Contest In 1973; and served as a judge in the World Championship Auctioneers Contest in 1976 and 1980. Jack served as Director for the Wisconsin Competitive Livestock Marketing Association, and Director and President of Southwest Beef Cattle Coop. He received the lifetime Achievement Award for the Iowa County Cattleman's Association. After retiring from the livestock business, Jack owned Carousel Collectibles & Antiques with his wife Virginia from 1988 up until the time of her death in 1995, then with his daughter Cherie until 2002. On August 12, 2006 Jack married Marian Ast-Jewell.  He will be remembered as an innovative thinker with a twinkle in his eye, a great sense of humor and a man who loved his family.
Preceded in death by his wife of 44 years, Virginia Fieldhouse Reynolds; parents, John & Pearl Reynolds; his daughter, Michelle; his brothers, William Reynolds (Jeanette), Earl Reynolds, Willard Reynolds, Robert Reynolds and Walt Reynolds (Rachel); his sisters, Ruth Mitchell (Miles) and Betty Hrovat (Frank); son-in-law, Kenneth Stangel, brother-in-law, Gerald Fieldhouse.
Survived by his wife of 11 years, Marian Jewel Reynolds; children, Roxanne Reynolds-Lair (Robert); Vickie Stangel, Marcia Van Riper (Dan), Cherie Greek (Kevin), Pamela Sible (Terry) and John Reynolds III (Cindy); his grandchildren, Lisa Lair Kupsh (Tom), Kirk Stangel (Erin), David Stangel (Sara), Michael Stangel (Ashley), Nathan Stangel (Maria), Aaron Van Riper (Heather), Sarah Van Riper, Michelle Rasmusson (Bryan), Ashley Ashauer (Chris), Lindsey O'Brien (John), Laurie Bell (Jeff), Trent Sible (Anna), Chastity Casey (Nate), Jason Capouch, Joni Scott (Matt); great grandchildren, Becky Craig (Aaron), Charlotte Kupsh, Jackson Stangel, Cadence Stangel, Bo Stangel, Ava Stangel, Eisley Stangel, Kellen Stangel, Sullivan Stangel, Halyn Rasmusson, Keegan Rassmusson, Xadin Ashauer, Zoey Ashauer, Zack Ashaeur, Nora O'Brien, Charlotte O'Brien, Charley Casey, Samantha Capouch, Austyn Capouch, Emerie Capouch, Adyson Scott, Marlee Bell, Liam Bell, Sophia Sible, Elizabeth Sible, Jase Van Riper and Kane Stiles; brother, Merton Reynolds (Nancy); brothers in law, Donald Fieldhouse (Dona), David Fieldhouse (Nancy); sisters-in-law, Dorothy Reynolds, Esther Reynolds, Eleanor Reynolds. Marian's children, Michael Jewell (RaNae); Greg Jewell (Lisa) and Doug Jewell (Michelle); as well step grand and great grandchildren and many friends.
Funeral services will be held at 7:00 P.M. Tuesday, June 25, 2019 at the Dodgeville United Methodist Church with Pastor Thomas LeRoy Strutt officiating. Burial will in East Side Cemetery on Wednesday.  Friends may call at the church on Tuesday from 3:00 P.M. until the time of services. Memorials to the Dodgeville Public Library Foundation, Dodgeville Fire Department; Dodgeville Area Ambulance Services or the Iowa County Cattlemen's Association Scholarship fund would be greatly appreciated. The Lulloff-Peterson-Houck Funeral Home, Dodgeville is serving the family.   Online condolences may be made at www.houckfuneralhomes.com.
Lulloff-Peterson-Houck Funeral Home
Dodgeville  608-935-3628
Source: https://www.houckfuneralhomes.com/obituary/john-m-jack-reynolds